Pearls are classic gemstones and they look good with traditional as well as modern jewellery. Do you love classic jewellery? If you are planning to buy classic pearl jewellery you should know all about the genuine pearl jewellery options.
Classic pearl jewellery
 1. Pearl necklace
Do you think a string of pearls is the only type of pearl necklace available? Well, you are absolutely wrong. There are a lot of pearl necklaces.
Beaded necklace – This is the traditional string of pearls. It can be exclusively pearl string or can be mixed with other gemstones like ruby and emerald etc. It can be of different lengths. Pearl collar type is worn around the neck to resemble a round collar. It can be a single layer or 2-3 layers of pearl strings. It can be of mid length reaching your cleft or too long up to your navel.
Pendant necklace – Pendants dangle in chains in this type of necklace. The chain may be a string of pearls with a pearl pendant or a metal chain with pearl pendant.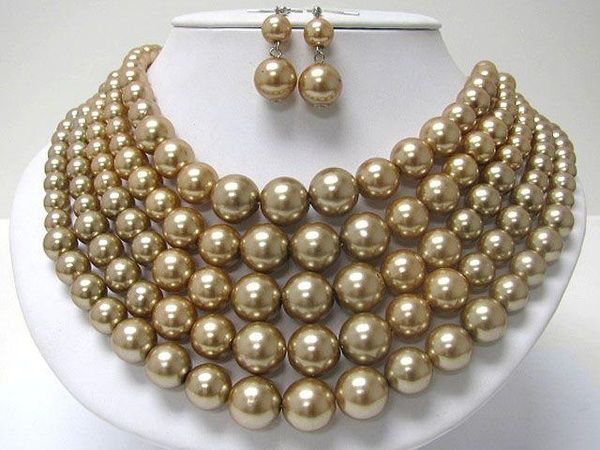 Opera necklace – A long string of pearls wrapped twice around your neck to form two layers.
2. Pearl rings
White pearls are used extensively for classic pearl ring. However, Tahitian black pearls are also gaining a lot of popularity. Other colours like green, pink and blue are also used.
3. Pearl bracelet
Pearl bracelets are classic jewellery worn by the royals. Today they are accessible to all people. Classic round pearls set in gold or white gold with diamonds is the most favourite.
4. Pearl earrings
Pearl earrings are of different types like studs, drops and many more, but the classic one is the stud type with a large pearl. A cluster of small pearls in the erring is also a beautiful choice.
Pearls are the best for all types of jewellery but classic pearl jewelleries are timeless beauties. Choose the best after careful research.