Is your little princess aching for a shimmering lights mermaid doll? Then, she will definitely love the alluring features of a doll that will keep her busy for a long time while at home!
What about your boys? What will you buy for them? How can choose a good toy for them?
Toys—they bring fun moments but buying the right one for your kid isn't their thing. It is your responsibility. So, here's a checklist, which can guide you choose the perfect toy for them, regardless of their age while saving bucks.
Do they have instruction from the package?
Generally, there are age-appropriate suggestions attached in the package. Read them carefully. These will help you keep your children safe and meet their developmental needs. Hence, while you are now lured to buy plastic swing sets at Step2 Direct or taken with the fantastic dollhouse, better hold off until its small parts don't pose any choking hazards anymore.
Are they safe enough?
Avoid buying toys, which can cause injuries such as bruises, minor cuts and scrapes. Be sure that all of their toys are bigger than your kid's mouth so you can prevent any unexpected things, which may happen.
Are you going to buy just because of the hype?
Internet advertisement is full of exaggeration. And for parents, you must be aware of this. You shouldn't buy toys just because it's the trendiest thing in your town. It may pose hazardous threat to your kids. Or he/she may be too old (or too young) for that you. In purchasing toys, always consider their interest – perhaps your kids wants her fuzzy friends or known as stuffed toys. Best of all, you should know that the simplest toy like rattles can also help them boost their skills and creativity.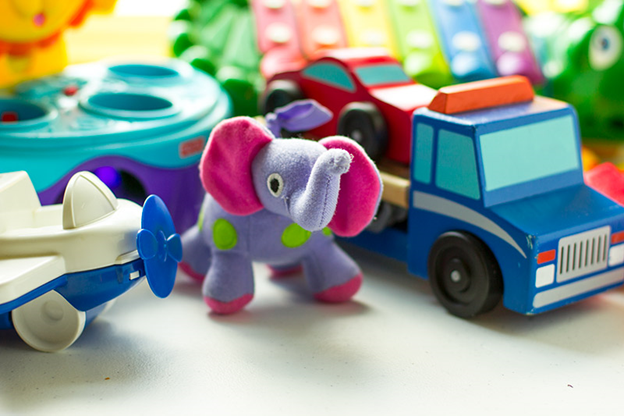 Don't forget your values as a parent (even it means illegalization toy weapons).
In case you don't like to play with a certain kind of toy, then better stick with your guns. We came from different families with different rules and values. Thus, if a specific play set rub the wrong way, do not purchase it.
Be creative.
Better use your creativity with toys. Yes, a toy may be designed to be utilized this way, but there's no rules or law saying that it can' be utilized that way. Encourage your kids to think outside of the box (safely, of course).  It might be their next favourite pastime, who knows?
Non-toys still rocks.
Metal mixing bowls, cardboard boxes, wooden spoons, plastic measuring cups as well as paper bags can give them hours of skill building and fun when you convert them into bath-time toys, musical instruments and puppets.
Never go overboard.
Always remember, your kids don't need lots of outdoor toys for boys from Step2 Direct to be entertained. Pick carefully and update when your kid achieve big milestones such as 1st birthday or sitting accordingly. It oftentimes keeps your child jolly and engaged. You should understand that only few special toys for your little ones will stay rather than plenty of junky figures.